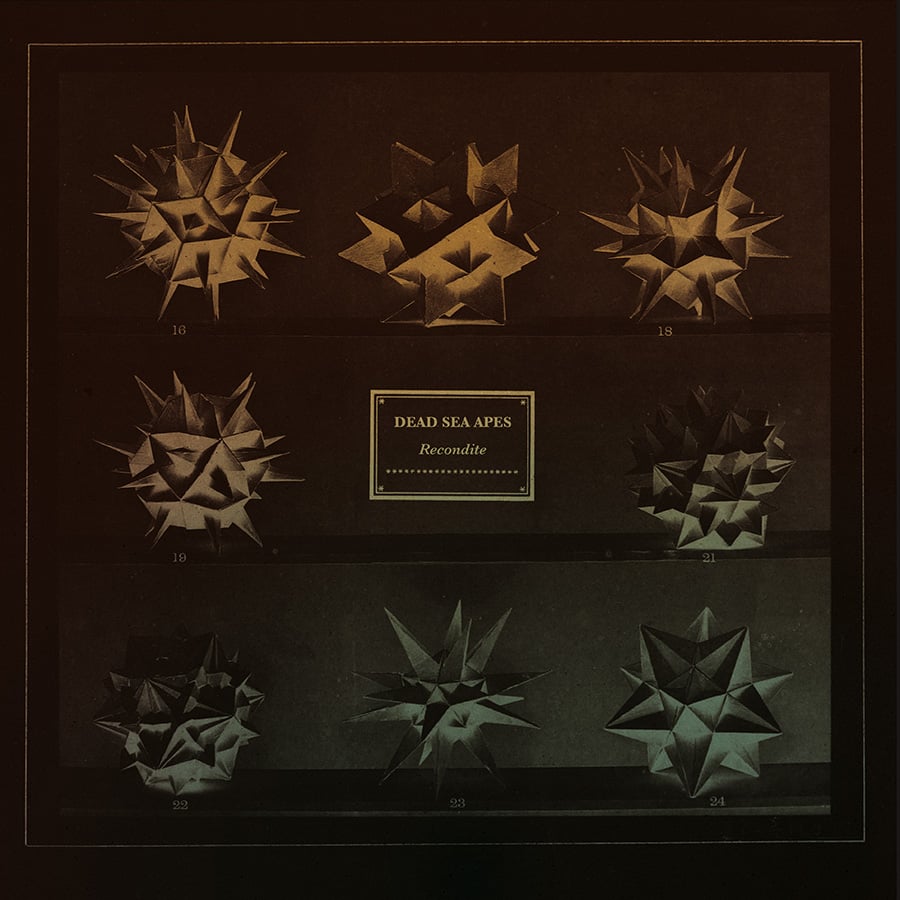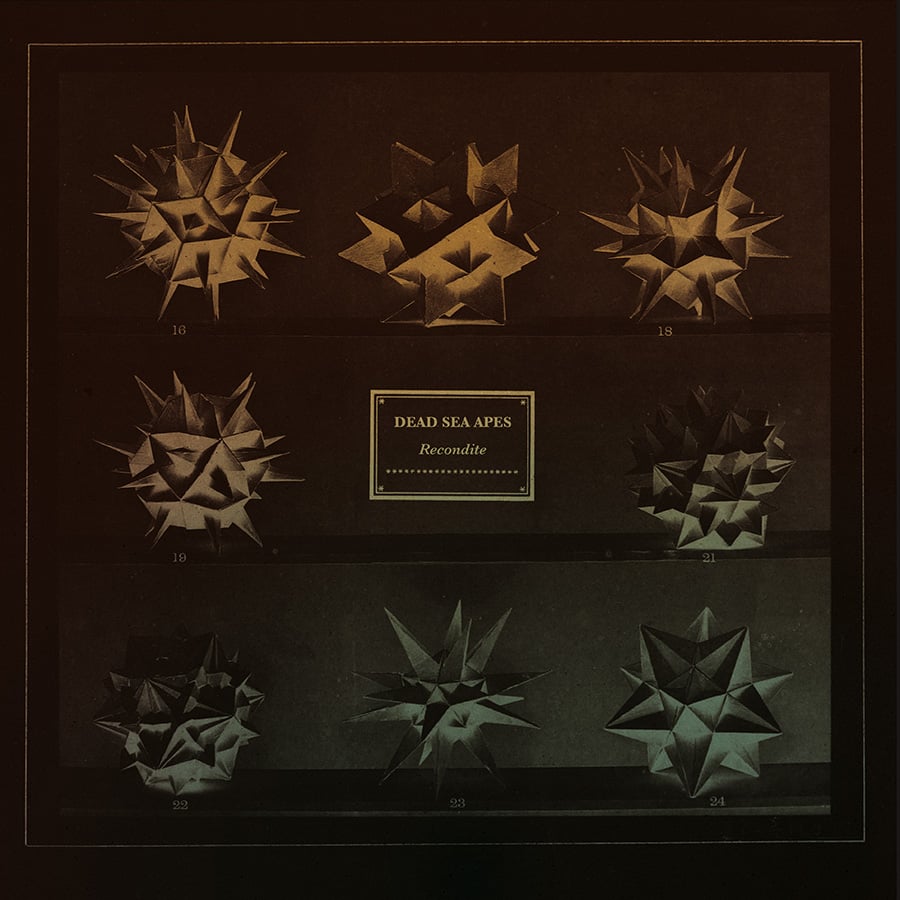 Dead Sea Apes / Recondite
by Dead Sea Apes
$30.00 / Sold Out
Pre-sale 01/15/18, released 02/09/18
There's no question that Manchester's Dead Sea Apes have made an impressive footprint in the world of heavy psych. Things change quickly from there though … Relying more on gravity—and gravitas—the heaviness of Dead Sea Apes is far beyond an arbitrary turning up of the volume knob and a trip to the the guitar shop for just one more fuzz pedal. Underneath the slow-burn bone-rattlings and rumblings, there's a deliberateness and nuance to their catalog that sets them apart from other bands that traffic in bringing the 'heaviosity'. While their influences and methods may not be obvious to the casual listener, it's the deep divers that Dead Sea Apes speak to.
A standard issue overview of their work these past nine years would make that obvious to anyone with open ears. Drop the needle on any two points in their catalog and you'd be hard-pressed to draw a straight line between the two. Psych, space rock, ambient, Krautrock, dub … as muscular and formidable as they are, it's the subtlety and agility that elevate Dead Sea Apes. And make their brand of heavy psych that much more rewarding. As easy as it would be for them to break your ribs, they'd rather give you something that sticks to them.
That's where 'Recondite' comes in. Released by Cardinal Fuzz (UK/Europe) and Sunrise Ocean Bender (US/NA), 'Recondite' gathers up some choice, elusive and defining nuggets from the Dead Sea Apes' musical undergrowth for a double album that speaks more to their journey than to a specific time. You'll find alternate takes ('Tentacles', 'True Believers'), covers (Skip Spence, Harmonia, Kraftwerk) and singular gems all coiling together at last for an opus that is equal parts a document of where they've been and, more importantly, a promise of where they still might go.
Cardinal Fuzz and Sunrise Ocean Bender proudly present 'Recondite' from Dead Sea Apes.
11 tracks, 80 minutes. Download includes 3 bonus tracks.
Limited edition 2XLP, black vinyl, with multi-format download included. Download only will be available from Dead Sea Apes.